We are proud to offer sedation dentistry for patients who suffer from dental anxiety or fear of the dentist.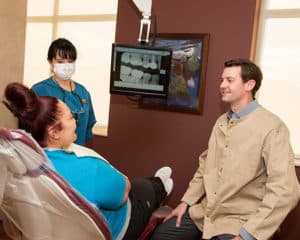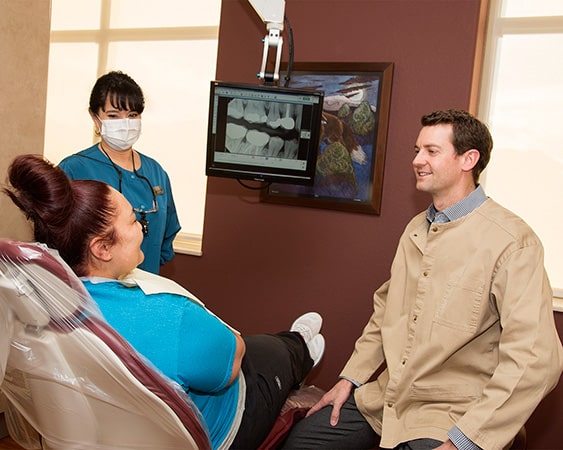 If you are nervous about visiting the dentist or if you haven't been in some time, you need not worry. Using sedation dentistry, we are able to bring a sense of calm and comfort to all patients.
How does sedation dentistry work?
Here at Pinnacle Dentistry, we utilize an oral sedative. Our trained professionals will always monitor the amount ingested and the lifecycle of the sedative during your dental procedure, assuring that you will remain sedated during the entirety of your time in our chair. The sedation goes to work quickly; our patients report an overwhelming sense of calm and comfort with most patients having no memory of the procedure after the fact. Rest assured, you will feel no pain or discomfort during the procedure. We are here to make you as comfortable as possible.
For the most part, the medication has no to very little side effects. Some patients experience a dry mouth after being sedated. You also might experience grogginess and/or confusion immediately after you regain consciousness. We recommend having a friend or family member drive you to and from your appointment.
If you are concerned about your upcoming visit to the dentist, we would love the opportunity to discuss your sedation dentistry options to ensure a wonderful dental experience.
Schedule your appointment with us today by calling 719.590.7100!