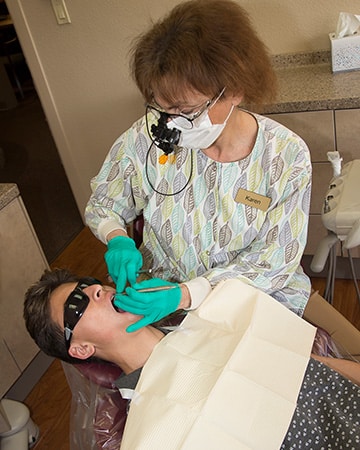 Periodontics is a dental specialty that is focused around the prevention, diagnosis, and treatment of the tissues that support your teeth. Periodontal dentistry targets the structures that support your teeth such as your gums, bone and tissues. Periodontal disease (gum disease) can present itself in a variety of different ways, from bleeding gums, to receding gum lines, to loose teeth.
There are non-surgical and surgical options for treating periodontal disease. Non-surgical options include a deep cleaning to remove tartar and plaque and release toxins. Each patient is assessed on a case-by-case basis so that we can determine the best treatment option for you.
If you think you might be at risk for gum disease, do not hesitate to schedule a consultation with one of our doctors today. Please call us at 719.590.7100 to schedule your appointment.