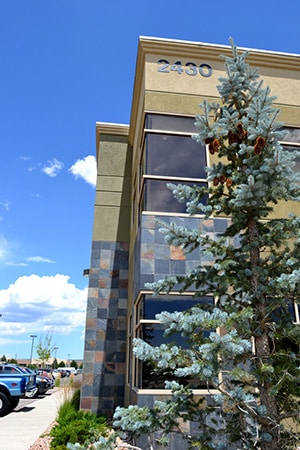 Endodontics refers to the 'pulp' and tissues inside the root of the tooth. Dental 'pulp' is the soft inner tissue of your teeth. The most common practice within endodontics is a root canal. A root canal is performed to save a tooth that is severely broken, decayed or infected. If the damaged tooth is not treated, it could significantly negatively impact the gums and surrounding teeth.
Some common symptoms that may indicate you are in need of a root canal are consistent or spontaneous pain and gum tenderness, or swelling in a concentrated area. Dr. Jennings and Dr. Perrett will be able to decide if a root canal is needed based on an X-ray.
When performing a root canal, the nerve and 'pulp' will be removed and the inside of the tooth will be cleaned and sealed. Root canals have a great success rate and are a very common procedure.
To determine if a root canal is the right solution for you, call 719.590.7100 to schedule an appointment.