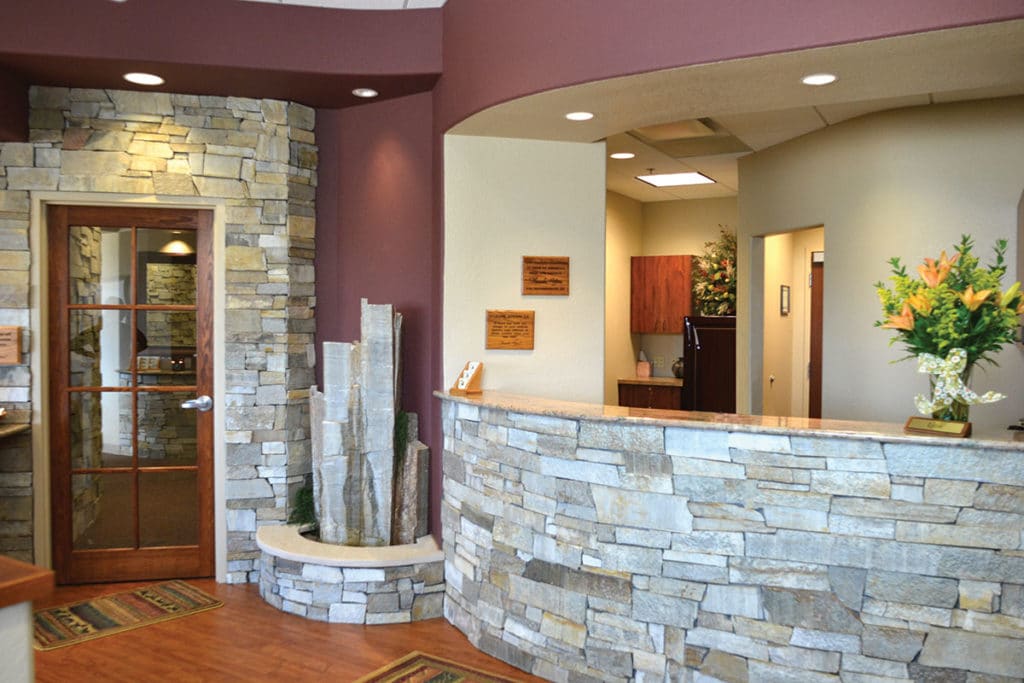 A crown, also known as a cap, is a permanent, protective covering for a tooth. It is used when a tooth has been weakened or extensively decayed, and is used to help prevent further breakdown. A crown is a wonderful option for when you need your natural tooth to be restored to its original size, shape, and function. A crown is generally recommended to treat a previous tooth repair.
A bridge is a permanent way to replace a missing tooth. A crown is placed on the teeth on either side of the missing tooth/teeth, bridging the gap, and then an artificial tooth is placed in the gap. The final result is three or more teeth, artificial and natural, connected together. A bridge is natural looking, and can help restore full chewing function.
Crowns and bridges can be made of all ceramic materials, all metal materials, or a combination of the two, using some metal and some porcelain. The usage of materials is dependent upon what is best for each individual circumstance.
At Pinnacle Dentistry, we strive to ensure that we use the best quality materials and provide quality service for every single patient.
Call 719.590.7100 today to schedule your appointment and explore your treatment options.