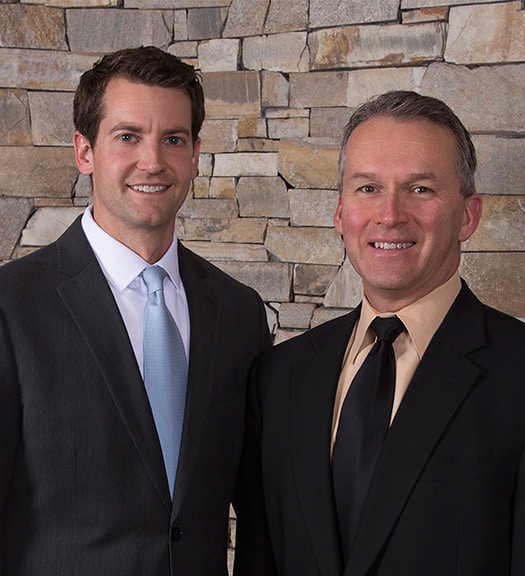 Pinnacle Dentistry is a preventative, cosmetic and restorative dental practice that offers an advanced perspective to patient care. Our doctors and staff are always striving to elevate our service and provide dental excellence to each and every person who visits our practice. Our passion is providing truly acclaimed care that takes into consideration your total wellbeing so that we can offer comprehensive treatment plans, custom to you. At Pinnacle Dentistry, our elevated and personalized care has kept many of our patients loyal to the practice for over a decade. Dr. Jennings and Dr. Perrett are both extremely personable, approachable, and attentive, and have been known to "out-care" their competition.
Our practice offers state-of-the-art dental technology and thorough yet conservative treatment plans, both centered on providing you with an elevated patient experience and exceptional dental care. Both Dr. Jennings and Dr. Perrett have extensive education and certification, and they constantly work on bettering themselves to in turn, better the practice. On top of that, they are both members of the Seattle Study Club of Southern Colorado, which continually strives to achieve excellence in dentistry.
Dr. Jennings, Dr. Perrett and our entire team hope to instill in you a sense of warmth, trust and comfort when you visit Pinnacle Dentistry. We combine a deep knowledge of dentistry with close long-term relationships to create a dental experience that exceeds expectations. Both our doctors have developed a reputation in the community for being dependable and honest, and they are known to take their time with patients to instill a strong sense of trust and security. Additionally, because both doctors are educated and experienced in a variety of dental treatments and procedures, they can assuredly recommend a treatment plan that is just right for you. Your go-to dentists in 80920, Briargate, Colorado Springs.
Make your appointment today to visit with Dr. Jennings and Dr. Perrett. Call our office at 719.590.7100.