Dr. Thomas Jennings
Through an extensive post-graduate education, Dr. Jennings has enjoyed providing state of the art comprehensive treatment for 28 years. His peers have recognized him as a Master in the Academy of General Dentistry (MAGD), due to his commitment to excellence in patient care and continuing education. Achieving and maintaining this honor has allowed him to stay current with new developments in dentistry, incorporate the latest techniques into his practice and network with other leaders in his field.
Having been raised in Laramie, Wyoming, he appreciates the benefits and values that the Central Rockies offer. In 1987, he moved to Colorado Springs and never looked back. He, his wife, Sue Ann, make their home in northern Colorado Springs, raised three children, now adults. They also have two grandchildren, with one on the way in July 2018. They attend St. George Anglican Church and enjoy many activities together, including the arts, baseball, tennis, and riding on their tandem trike together!
Education:
Academy of General Dentistry Fellowship, 1990 – Mastership, 2002
U. S. Army- Fort Sill, OK General Practice Residency, 1986
University of Texas Health Science Center – San Antonio, TX DDS, 1985
U. S. Indian Health Service – Shiprock, NM Externship, 1984
Texas A&M University – College Station, TX B.S, Zoology, 1982
Professional Experience:
U. S. Army Dental Officer – Camp Carroll, Republic of Korea
U. S. Army Dental Officer – Ft. Carson, Colorado 1986-1989
Private Practice:
Colorado Springs, Colorado 1989-Present

Read More on 5280>

Dr. Brad Perrett
In a world that is often rushed and hurried, Dr. Perrett maintains a philosophy of personalized care that really stands out to his patients. This is evident in the way his team provides patient-centered care that focuses on the comfort and quality of dentistry as well as the overall wellbeing of his patients. He describes his philosophy of care as "compassionate, conservative, and thorough." His conservative style means he designs dentistry to maintain the teeth's existing strength and structure with a minimally invasive approach. This can drastically reduce the need for future invasive dental treatments and maximize the life of the tooth.
Dr. Perrett often states that he loves the creativity and artistry of modern dentistry. He enjoys providing comprehensive and preventative dental treatments including the management of complex dental cases, placement and restoration of dental implants, cosmetic dental treatments, dentures, root canals, TMJ therapy, and restorative dentistry.
As a Colorado Springs native, Dr. Perrett has a conviction for helping those in our community. He regularly volunteers and supports our local Mission Medical Clinic as well as the Colorado Mission of Mercy. His community outreach extends beyond the local level where he often serves with volunteer teams that bring dental care to developing countries around the world.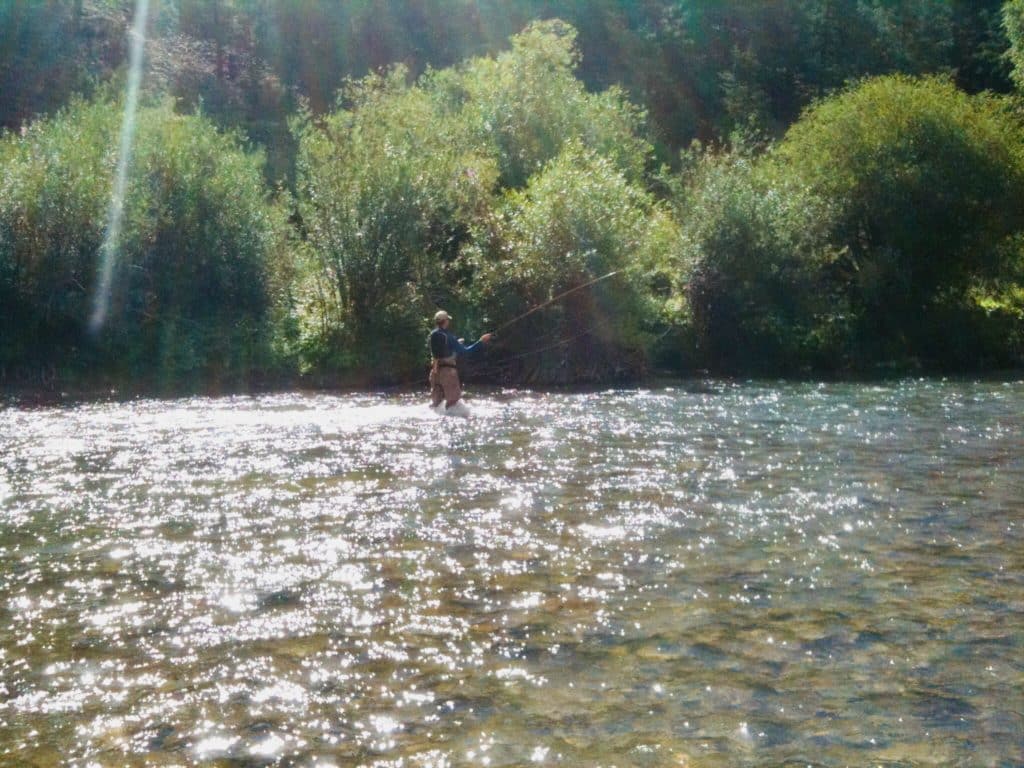 Dr. Perrett is a graduate of the Colorado Springs Christian School. He received his B.S. and M.S. from Colorado State University and then received his Doctor of Dental Surgery from Creighton University in 2003. Following dental school, he completed residency training from the University of Missouri – Kansas City. He stays committed to continued learning through mentors and study clubs.
Education:
University of Missouri – Kansas City, MO, AEGD
Creighton University – Omaha, NE, DDS, 2003
Colorado State University – B.S, M.S.
Colorado Springs Christian School- class of 1994

Read More on 5280>